PRIOR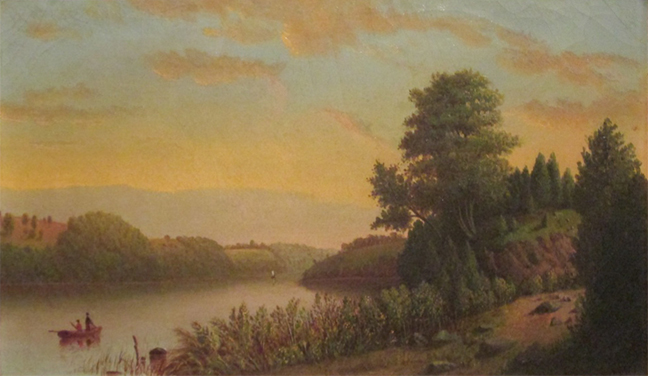 HENRY SUYDAM (1802-1883),

Wappinger's Creek

, 1866

Oil on canvas, 10 x 18 inches

PROVENANCE
The artist to 
The Meiser Family, (Henry Suydams mothers maiden name was Meiser,) Wappingers Falls, NY, to
S.W. Raymond, Poughkeepsie, NY, 1950 to
Dr. Paul Jacobson, Wappingers Falls, NY
By decent in the family to the present

RELATED LITERATURE
Henry Suydam, Gathered Thoughts  (original publication, NY, 1886)
History and Reminiscencs of the Mesier Family of Wappingers Creek&.,
(reproduction copy of 1882 publication)

CONDITION
The painting is in excellent condition.  The canvas remains unlined and retains the original stretcher, marked with the Goupil stamp.  There is minimal restoration and the painting presents beautifully.



NEXT