ABOUT US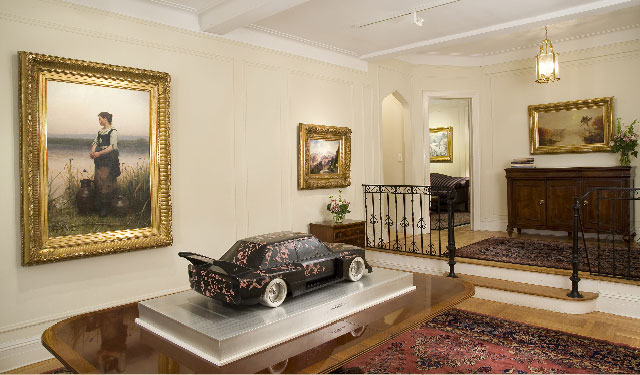 Welcome to Catherine Dail Fine Art, a private gallery specializing in 19th and 20th century works of art. Neighboring New York Historical Society, the Museum of Natural History and Bard Graduate Center for Decorative Arts and Design, the gallery resides on Manhattan's Upper West Side, directly across Central Park from the Metropolitan Museum of Art. Conveniently located in a landmark Art Deco building at 40 West 86th Street between Central Park West and Columbus Avenue, we are happy to accommodate your schedule with visits by appointment only.
American painting from 1870-1970 is our passion and focus. This 100-year period encompasses the greatest Hudson River School and Luminist, Impressionist, Modernist and Pop-Art movements. Representing masterful works of landscape, portraiture, still life and abstraction, the gallery exhibits paintings, works on paper and sculpture.
For over 20 years, Catherine Dail has been curating, appraising and consulting with private collectors, institutions and museums. We offer discreet personal attention and foster the joy of connoisseurship among first-time and experienced collectors alike. Based on extensive knowledge, comprehensive art historical research and thorough market evaluation, this gallery works with each client to build collections featuring best quality works.
A graduate of Dartmouth College and New York University, Catherine Dail is an award-winning member of the Appraisers Association of America and the Private Art Dealers Association.

We look forward to speaking with you by phone and making an appointment to welcome you to the gallery. Here's how to contact us.

Catherine Dail, Owner and Director
Roxana Ramseur, Gallery Manager