Acquisitions and Sales
Whether developing or revising your collection, look to Catherine Dail Fine Art for expertise, experience and discretion. As a private dealer, we offer a level of access, value and an attention to detail that auction houses and larger galleries do not. All acquisitions and sales are handled with a keen understanding of market realities and are founded in award winning scholarship, always emphasizing quality as the source of greatest joy and appreciation.
Appraisal Services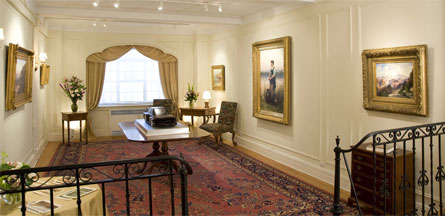 We provide complete appraisals of fine art for insurance, estate, gift tax and equitable distribution purposes. Catherine Dail Fine Art appraisals are prepared according to the Uniform Standards of Professional Appraisal Practice (USPAP) and are recognized and accepted by courts and the IRS.
Fine Art Services
Conservation & Restoration
Framing
Lighting
Photography
Shipping
Storage
Installation
Drawing on 30 years of experience in the fine art world, Catherine Dail Fine Art offers fine art services around the world. We enlist the most expert and reliable specialists to ensure the most appropriate and successful treatments for preserving and enhancing the beauty and value of your work of art.